We take great pride in providing the finest wellness care services to our community. Below is a sampling of the services we offer.
---

Chiropractic Care
We provide advanced spinal health care utilizing "state of the art" techniques. Never before have we been able to provide the level of service and expertise that now exists. Our advanced healing methods are safer, more comfortable and more effective than ever. Although new to many people and misunderstood by others, chiropractic care has become known as the best kept secret in health care.
---

Corrective Exercises
We teach our clients exercises designed to help strengthen and correct their own unique problem. These exercises are your homework and can dramatically accelerate your results.
Experts suggest that clients who participate by doing their homework consistently can increase the effectiveness of spinal correction by as much as 30-40%. In addition to skeletal misalignment, muscles and connective tissues can be stressed or strained by improper alignment and abuse. Specific exercises and stretches can help your body stay in balance and in better health.
---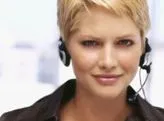 Telephonic/Online Wellness Coaching
The primary cause of most people's health concerns are directly or indirectly related to their lifestyle choices.
We've discovered that most people are seeking solutions to help them lose weight, get fit, reduce stress, eliminate bad habits such as smoking and more. Often, losing weight, getting into better shape and reducing stress are positive side effects to the wellness care we offer.
---

Nutritional Recommendations
We provide specific recommendations on nutritional supplements and healthy food choices. Do you know which supplements and vitamins are good for you?
Dr. Andrew Carr and our wellness coaching team can provide a structured nutritional program based on your individual needs.
---

Massage Therapy
Massage therapy offers a natural conservative treatment approach that relieves musculoskeletal pain for many patients. Our office provides specific massage and muscular therapy that is tailored to meet the patient's condition and injury. The benefits of massage therapy may include increasing blood circulation, reducing swelling, relaxing muscles, relieving muscle pain and spasms, and aid in recovery and range of motion.
---

Physiotherapy
To complement and enhance the healing effects of your care plan, we at Discover Wellness Center also provide the following physiological therapeutic procedures:

Ultrasound
Interferential electrical muscle stimulation
Microamperage neural stimulation
Mechanical traction and Computerized Spinal Decompression
Cryotherapy
Low Level Laser Therapy
Moist heat therapy
Paraffin bath
Work hardening rehabilitation program
---

Discover Wellness at Work
Our dedication to helping our community extends beyond the four walls of our wellness center. Dr. Andrew Carr offers a variety of wellness at work programs for large and small employers. If you own or work at a company interested in reducing health care costs and increasing producitivity, our cost-effective wellness at work programs are your prescription for success.
---

Discover Wellness Presents Lecture Series

Your civic group or place of worship will benefit by hosting our exclusive Discover Wellness Presents Lecture Series Events. A terrific fundraiser, social opportunity and most importantly life saving education. We offer you and your group a simple turnkey fund-raising event system.

Lecture titles include:
1. The Ultimate Solution to America�s Health Care Crisis

2. The Obesity Epidemic � Why Sitting Fat Doesn�t Work

3. Healthy Lifestyle Habits � What You Do (or Don�t Do) That Can Change Your Life

4. The 7 Lifestyle Conditions Creating America�s #1 Crisis

5. Healthy Thinking � Don�t Let Stress Make Your Life A Mess

6. Why Pain Hurts and What To Do About It (Chronic Pain)

7. The Best Kept Secret In Today�s Health Care (Alignment)

8. Medicines or Drugs � Are They Saving You or Killing You?

9. Wellness Essentials � What The Experts Think and Do

10. How Staying Healthy Can Make You Rich

---

Spine & Posture Screenings
Posture and spinal screenings can reveal important health information and unlock the door to improved health and well-being. We provide screenings at area malls, community events, health fairs and places of employment.
---

To arrange a Discover Wellness at Work Consultation, Discover Wellness Presents Lecture Series Event or Spinal Screening at your upcoming event or workplace, Contact us at 618-254-1100 or Email Us.