Chiropractic Questions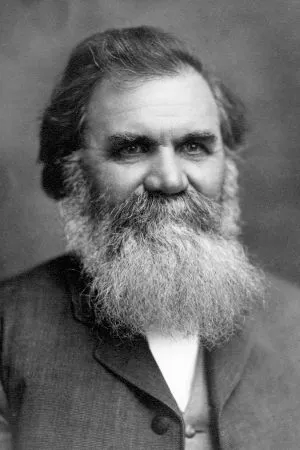 What is Chiropractic?
Chiropractic is a branch of the healing arts based upon the understanding that good health depends, in part, upon a normally functioning nervous system (especially the spine, and the nerves extending from the spine to all parts of the body). "Chiropractic" comes from the Greek word chiropraktikos, meaning "effective treatment by hand." Chiropractic stresses the idea that the cause of many disease processes begins with the body's inability to adapt to its environment. It looks to address these diseases not by the use of drugs and chemicals, but by locating and adjusting a musculoskeletal area of the body which is functioning improperly.

Chiropractic is a health practice of keeping the body healthy and performing at its ultimate potential by maintaining the alignment of the spinal column and keeping the nervous system functioning properly. Since the nervous system controls every cell, organ, and function of the body, keeping it working properly is very important.
What is an Adjustment?
An adjustment is a term used to describe how chiropractors correct dysfunctional joint movement. The chiropractor may use their hands or use instruments in applying the adjustment. The adjustment is a fast force into the area of concern that for the most part does not cause any pain, unless the area is already tender or painful to the touch.

What is that "cracking noise?"
Between each bone in your body is fluid that keeps the joint lubricated. The fluid contains gas that is released when the adjustment is performed. Sometimes when the gas is released it causes an audible sound to be heard and other times no noise is heard, like when you open a can of pop and the carbonated gas is released.

How large is the chiropractic profession?
Chiropractic is the fastest-growing and second-largest primary health care profession. According to Federation of Chiropractic Licensing Boards there are approximately 81,000 doctors of chiropractic (DCs) in active practice in the United States spread from rural areas to inner cities. More than 10,000 students are currently enrolled in chiropractic educational programs accredited by a federally-recognized body (CCE). The ratio of DCs to the general population, based on the Bureau of the Census figures is estimated to be one doctor of chiropractic for every 5,100 citizens. This compared dramatically to the ratio of medical providers to the general population as there are well over ten times more MDs than DCs. Thus the MD to general population ratio is approximately one to every 430 citizens.

How many people see chiropractors?
Chiropractic services are in high demand. Tens of millions of Americans routinely opt for chiropractic services and this number is rapidly growing. In 1993, more than 30 million consumers made chiropractic a regular part of their health care program.

Does chiropractic treat any other problems except back problems?
The doctor of chiropractic is an effective source of preventative and wellness care. The anatomical focus of the DC on the human spine has created the perception of the DC as just a "back doctor." Although this perception is not entirely incorrect, it is very much incomplete. Doctors of chiropractic are a highly appropriate resource in matters of work-place safety, stress management, injury prevention, postural correction and nutritional counseling. Chiropractors provide effective treatment for all types of soft tissue disorders and not just back and neck ailments. This includes conditions of the joints of the extremities like the ankle, knee and shoulder. What you may not be aware of is chiropractic's success in treating a number of non-soft tissue conditions like dysmenorrhea (painful menses), ulcers, migraine headaches, and ear infections in children. While we cannot claim to cure these conditions, we believe that many of these problems can be mimicked, aggravated and some times caused by disruptions in the nervous system as a result of spinal abnormalities. By correcting these spinal abnormalities like the vertebral subluxation, chiropractic has helped thousands of individuals overcome these conditions and regain control of their lives. A number of studies have also supported these findings. In one such study, spinal manipulative therapy was compared with standard medical treatments in the treatment of duodenal ulcers. The researchers Pikalov, MD, and Kharin, MD, found those subjects receiving spinal manipulations took an average of 16 days to heal vs. 26 days to heal in the standard medical treatment group. JMPT 1994;17(5):310-313
I have heard that once I start chiropractic care, I'll have to continue with it for the rest of my life. Is this true?
You may have heard the notion that once you go to a chiropractor you have to keep going back. Before we answer that question, ask yourself how many times you have visited a dentist? Like most people, you've probably gone dozens of times. Why? Quite simply, to prevent your teeth from literally rotting out of your head. Once chiropractic care eliminates your pain and rehabilitates the injured tissues we do recommend that you maintain a schedule of periodic spinal checkups. Like your dentist and like many of the medical experts are now recognizing, prevention is the key to reducing recurrences of existing health conditions and minimizing new injuries in the future. So the answer is yes, we want you to keep coming back, but just periodically. Periodic chiropractic care minimizes spinal and nerve stresses, reduces recurrences of old injuries, prevents new injuries from developing, minimizes degenerative processes, which enhances overall health and wellness.
---
Discover Wellness Coaching
Frequently Asked Questions: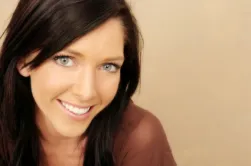 What is Discover Wellness Coaching?

Wellness Coaching is the newest way to make the hard work of being healthy, easy.
How?
I'm not saying that you don't have to do any work and put forth any effort. What I am saying is that you will set yourself up for success by working with a coach. Everyone who wants to be good at anything has a coach (sometimes several), if you want to learn how to be good at being healthy and well, than you want to work with a wellness coach.
One of the great things about the Discover Wellness Coaching program is that it is so affordable. Before, only wealthy celebrities,
professional athletes and performing artists could afford to have such easy access to wellness experts to help them perform at their best. Now you can too.
Why?
Because these days you can't afford to get sick. Living with chronic pain costs you. Not feeling well costs you. Not being able to be your best costs you. You can't afford not to invest in your wellbeing.
Proactively taking care of yourself is the best way to increase your chances of better health and reduce your risk of getting sick. You may be one sickness away from medical bankruptcy, really no kidding.
You may be thinking "Don't try to scare me…"
It's true, 50% of all personal bankruptcies are due to people like you and me who got sick and needed medical care that was not fully covered by their medical insurance. With over 2 million bankruptcies per year that means that someone goes bankrupt due to medical costs every 30 seconds!
Having a wellness coach won't guarantee you won't have a health problem, but it will guarantee that you will have someone to help you know what it takes and do what it takes to improve your health naturally.
Being healthy by living a wellness lifestyle isn't a secret, but knowing something and doing something are two different things. Just because you know what to do doesn't mean you are going to do it. What's more important than making sure you understand what wellness is and having someone who helps make sure you stay on track to doing it?
Think about it: what's your health worth to you?
I hear it almost everyday:
"I know that I'm overweight and should lose a few pounds."
"I know I need to get more rest"
"I'm just too busy working."
"I know I should being taking better care of myself I just can't afford it."
I hear these excuses, I mean reasons, why people can't take care of themselves, all the time.
And again, I ask you "what is your health worth to you?"
If you suffer from a health condition, including obesity, which is now considered a leading cause of death, how much would you pay to get rid of it?
Ask yourself what could you do in your life if you had 1%, 5%, 25% or more, better health or increased energy?
If you felt stronger, felt better, looked better and had more energy, what could you have in your life, that your present condition prevents you from having now?
Since over 70% of medical expenses are spent on treatments for lifestyle related medical conditions, there is a good chance that if you took better care of yourself, you would decrease your risk of the poverty of sickness and increase your chances of experiencing the wealth of wellness.
Wow, how great would that be?
What do I receive as a member?
Unlimited access to experts waiting to help you:

Enjoy fitness and eating that makes you look and feel your best.
Reduce your stress levels and increase your happiness.
Stop smoking and start living.
And much more…
Our wellness experts are trained to help you in many areas of your life. What's your goal?

WellWeight-weight management
WellQuit-smoking cessation
WellFit-exercise, fitness
EatWell-nutrition
WellMind-stress management
WellBaby-pre and post natal coaching
Coaching services are provided by telephone, email, instant messaging and through online educational modules.
Who are the coaches and what is their training?

All coaching services are provided by WellCall Inc., the country's premier wellness solution provider. WellCall Inc., has been providing wellness coaching services to America's top employers since 1997 and now Discover Wellness Coaching Membership makes their expert coaching services available to you as an additional complimentary benefit of working with your wellness doctor.
WellCall coaches have master degrees and or a minimum of a bachelor's degree in a health related field and a minimum of 2 years of health education and coaching experience. Coaches' certifications and licenses are updated on an annual basis.
WellCall Coaches have educational and professional experience in one or more of the following fields:

Health Science
Public Health
Exercise Physiology
Health Education
Nutrition
Corporate Wellness
Counseling
WellCall Coaches are required to successfully complete WellCall's intensive training program which includes issues such as:

Assessing an individuals readiness to change
Prevention and wellness education
Integration of company benefits
Development of a personalized wellness plan
Motivational support and influencing behavior skills
Referrals to appropriate providers and wellness programs
Follow-up and goal achievement and assessment

All WellCall coaches participate in regular trainings and follow a proprietary "Behavior Change Guide" specifically developed for health management and lifestyle behavior change. This program was developed especially for WellCall by Mark Thompson, Ph.D., a well-known health and social psychologist based on his health behavior and lifestyle modification research.
All programs follow a three-step process:

Identify the member's stage of readiness to change
Deliver key messages and ask broad open ended questions
Focus on pivotal levers to inspire change and get lasting results
All programs are educationally based and focus on sustainable lifestyle and behavior change. This process ensures a consistent approach yet allows and encourages individual differences ensuring a higher rate of participant success.
In addition, WellCall Coaches are all certified by the American Lung Association as Smoking Cessation Facilitators.
Here's what a few more of our very satisfied clients have to say:

"I know I have a long way to go to reach my goals but they don't seem so impossible anymore. Kerry has been wonderful to me. She's always ready to listen and motivate me when I feel hopeless. I've gone down 2 dress sizes!! I really can't thank you enough."
- Debbie in New York City, New York
"I love the WellWeight online program. I enjoy the weekly assignments, it's very personalized. The program is one step at a time and doesn't provide too much information at once."
- Sally in Houston, TX
"Superior health coach support, customer service, follow up, encouragement, and basic human kindness and understanding. If you coach Pam asks for an office with a view, please give it to her."
- Katherine in Miami, Florida
"Communicating via email has been a very successful tool for me over the last months. Given my schedule, this was the best way to keep in touch and keep me focused on my program and paying attention to where I needed minor improvements. Thanks for sending the meal planning information. It's really been great to have all that planned so I don't have to think about it. Great recipes! For once, my kids are enjoying our home cooked meals."
- Denise in Philadelphia
"Just wanted to send a note of thanks for the referrals and Tip Sheets you sent. Your research saved me an awful lot of time and I've already seen the nutritionist once. Thanks for all your hard work."
- Employee, West Marine Associates

"THANK YOU for all your help. I've been 'inspired' to take control through your enthusiasm and encouragement."
- Employee, Network Associates

"My experience with WellCall is very positive. I highly recommend WellCall as a partner who can help any company integrate this innovative program into its overall benefits package."
- Diane Del Conte, Benefits Manager, Cost Plus, Inc.

"WellCall's innovative approach has moved corporate wellness light years beyond the brown bag."
- Elizabeth Sharpe, Director of Human Resources Services, Fireman's Fund

WellCall includes among its clients some of the best known and best managed companies in the country.

These include retailers, law firms, high technology companies, health plans and other service organizations.

Selected List of Corporate Clients

Alaris Medical Systems
ALZA
America Online
Birkenstock
California ISO
City of San Buenaventura
City of Scotts Valley
CNET Networks
County of Santa Cruz
Cost Plus, Inc.
Fireman's Fund
Landmark Healthcare, Inc.
Los Angeles Times
Major League Soccer
Nautica
Network Associates
Pacific Gas and Electric
PAL Employer Services
Silicon Valley Bank
The David and Lucile Packard Foundation
Toshiba America Medical Systems
West Marine