We here at Prime Health Wellness Center Award Patient Of The Month to a client who has experienced wonderful life changing results as a benefit of receiving Chiropractic care. Also, these patients have tenaciously incorporated Chiropractic and Wellness into the fabric of their lifestyle, so that they may not only add years to their life, but they may add life to their years! Their stories are found below, enjoy!
Patient Of The Month
October
Where do I start? I have been seeing Dr. Carr for about two years now. After listening to so many people I work with (half the building) talk about how great he was I was like, "What the hell, let's see what he can do." I suffer from debilitating migraines and TMJ. I have been to so many Chiropractors and I was giving up on any of them to be honest. There were most days I could not make it to work. Some days I drove myself to the ER or had family take me. The first day I walked into his office, I was hooked. He listened to me about where and what my pain was. He has an amazing bedside manner, so knowledgeable in just about everything and how to make the treatments work for you. Not everyone else, just you. That means a lot. Every time I (we, I have recruited my family now!) he knows what each one of us needs but listens to new issues or issues that have nothing to do with why you are there! LOL Dr. Carr is wonderful…I still suffer from migraines but the intensity is better. I appreciate the fact that I can call and get in most likely that day or drop by on my way home. He never lets me suffer when I can no longer handle the pain…. most Doctors would not do that. Besides, any man that can make me cuss out loud during an adjustment cannot be that bad… Thank you Dr. Carr for saving my life…I honestly believe I was meant to meet you for a reason.
Jennifer H.
---
February
I started seeing Dr.Carr over a year ago.
I have had migraines since I was around 12 years old. It wasn't until the last 8 years that they had started to become debilitating. I was missing work, missing outings with my children, and missing dates with my husband. I was spending a large part of my life in a dark room.
I was not only on medicine for when I had a migraine but I was also on daily maintenance medication and I have scar tissue in my frontal lobe from the repeated attacks over the years.
I was having them as frequently as 4-5 times a week; on a good week I would only have 2. These would also land me in the emergency room often due to having met my daily limit on taking my emergency medicine.
Since getting weekly adjustments I have had 1 or 2 migraine requiring my prescription medicine and my dosage of my daily maintenance medicine has decreased.
Dr.Carr allowed me to get my life back.
He is always there for an "emergency adjusting" and was very adapting after I had bilateral ankle surgery this summer.
Dr.Carr also sees my oldest son Geoffrey.
Geoffrey is 14 years old, plays football as an offensive and defensive lineman.
He had been having trouble with his knee from tackles for a few years.
No matter the amount of strengthening he did we could not get his knee strong enough to stop the pain.
It wasn't until he went to Dr. Carr that we realized his knee was out of place.
Since then he has been able to build his strength which is properly supporting his knee. He still has some pain but regular adjustments coupled with proper strength training has decreased the pain significantly.
These are Geoffreys thoughts on Dr. Carr
"When I go to his office his receptionists is nice.
When he is either working on me or my mom he likes to talk about his kids and family. He also likes to talk to me about how my lifting has been going in the morning and when I go to PRiDE fitness in the afternoon. But Dr carr has helped me the most by getting my back and knee back into alignment and pushing me in my grades, football career, and my lifting."
Geoffrey has also decided to go into sports chiropractic medicine since meeting and being driven for success by Dr Carr.
We highly recommend Dr.Carr to everyone we meet.
---
September
I have wrestled for over 15 years. Four years amateur and the rest in the world of pro wrestling. Through that time I have suffered two herniated discs in my neck and one in my lower back, along with bulging discs here and there. I was always in tremendous pain. I went to chiropractors in the past with no relief, so I turned to pain killers which led to addiction. After getting off the prescription drugs I still had quite a bit of pain to deal with. After being referred by a friend I went to see Dr. Carr doubting that I would have any change in my pain and I was resolved to the fact that this pain would be something that I would have to live the rest of my life with. After the very first visit my lower back pain was gone and over time I was able to return to pro wrestling on a regular basis. Not only that, I can wake up the next day after wrestling nearly pain free. Dr. Carr goes above and beyond for me, and I have truly never met a person in the medical field that takes so much time and effort to ensure that his patients are being healed. I would recommend anyone with any spinal issue to Dr. Carr, and after one visit I know they will never go anywhere else.
Shawn S.
---
June
Let me start by saying I have always refused to see a chiropractor because my grandfather had his neck broken by one when he was 18 years old. So that being said I have always been frightened by them. I started seeing Drew a little over a year ago due to a severe pain in my neck. It took me three days of being bed bound and not being able to barely move my head. I finally broke down and gave in to my sister~in~laws referral. Let me tell you, it was the best thing I ever did. After just a few appointments I thought I was cured and that would be the end of it. Oh how I was sadly mistaken. One day on my way to an appointment with Drew I was pushed into a telephone poll head on by another driver. Thank goodness I was wearing my seat belt but unfortunately I suffered some injuries to my back. Drew has been slowly adjusting me since the accident and he is truly a miracle worker. I really don't know where I would be without him. I refer him to everyone I get the chance to.
Kelly G.
---
April
I started seeing Dr. Carr about a year ago for upper back pain and headaches. The pain was so regular that I missed out on doing a lot of the things I wanted to because I was in so much pain. Now that I see him regularly I couldn't imagine what my life would be like without his care! He helps to maintain my back issues and my headaches are now very rare! Not only is Dr. Carr a great chiropractor but his approach to patient care is phenomenal. He is so down to earth and makes you feel at ease when you see him. I would recommend Dr. Carr to anyone who is having back or neck problems. He is your guy!!
Tiffany W.
---
March
For 15 years now I have been dealing with severe back pain due to spinal degeneration. A few years ago I had all but given up, until someone referred me to Dr. Carr. Prior to my visit with him, I had little hope to run and play with the kids or play softball again. Between the very nice ladies in the office hooking me up to the tens unit, and Dr. Carr being able to adjust my neck and back each visit – I am now able to run and play with the kids again! I have seen many chiropractors over the years, but until Dr. Carr, none of them were able to give me enough relief to enjoy my normal activities again. I recommend him to everyone I know, and each person that has been in the office has left feeling better and continues to go. Thank you Dr. Carr and staff for helping me feel better and start to resume my normal lifestyle!
Stephanie C.
---
November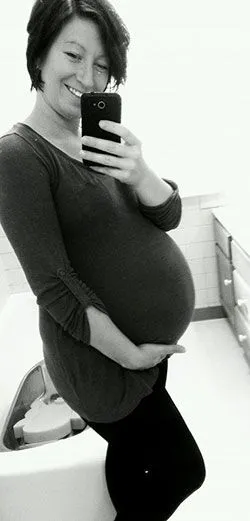 I started visiting Dr. Carr because I was having a tingling sensation in my fingers. I had just found out that I was pregnant, so my OB recommended Dr. Carr at Prime Health Chiropractic. I had never been adjusted but was willing to try anything to feel better. After just a couple of visits, Dr. Carr had me all straightened out! I continued to see him and his staff throughout my entire pregnancy. Every time I came into the office, I left feeling happy, healthy, and calm which is really hard to do considering all the changes I was undergoing both physically and emotionally. I could not be more ecstatic about the level of care that I received from Dr. Carr. Now that I have my healthy baby boy, both he and I will be lifelong patients.
Katelyn D.
---
September
I was skeptical at first… What's this Doctor going to do that none other could? Fix me, that's what!!! Starting at a very young age I began having headaches, at least 3 a week. When I was eight my Pediatrician said my headaches were caused because I was too stressed out. Please tell me what an eight year old has to be stressed out about…As I got older the headaches worsened until I began to have migraines also. Missing school and sports because of pain is no fun at all, trying over the counter medications for migraines with no results. After hearing me complain too often, my sister suggested I see Dr. Carr. After hearing her talk up this mysterious Dr. Carr I caved. Thank goodness I did!! In November 2013, I began seeing Dr. Carr for my headaches not realizing my whole body would feel better as well. The difference it has made is wonderful! I have had one migraine since becoming a patient, and have very little headaches now (usually only when I've missed an appointment). Being pregnant now, I will continue to see him and I he will work his magic on my child when he\she arrives!!
Chasity M.
---
April
A friend of mine recommended that I see Dr. Carr after an awful experience with another chiropractic practice. Lower back and neck pain motivated me to seek professional help. Within the first 3 weeks at Prime Health Wellness Center my neck and back pain was gone and I feel better than I have in the past 3 years. My energy levels have increased, I started walking again and have lost 15lbs. I can't say enough good things about the care that I have received. As a health care professional myself, I have the utmost respect for Dr. Carr. He loves what he does and he is great at it.
---
January
Before seeing Dr. Carr in early 2013 I suffered from upper back pain and frequent severe migraines. I instantly felt better after the first adjustment. Regular weekly visits help me with the pain being less severe and I very rarely suffer from a migraine now. I also visited weekly during my pregnancy to help with the normal aches and pains that women experience during pregnancy and that made a world of difference too! I recommend Dr. Carr to any and every one looking for a great, friendly chiropractor who truly loves helping people!
BRITTANY M.
---
October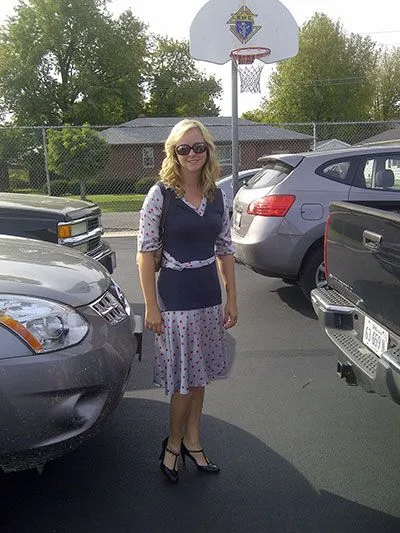 I was having issues due to an old neck injury that hadn't healed properly and I was referred to Dr. Carr by a friend. I had seen other chiropractors in the past and even after many costly visits never really got any full relief. After my first visit I felt GREAT!!!!! I thought that I would never be free of the pain but it was gone. I was able to resume my workouts that I absolutely love. In just a few short weeks I was down to a weight I haven't seen in years. I'm more active with my young children and love that I am PAIN FREE! I am so thankful to have found Dr. Carr and his staff they are TRULY AWESOME!!!!
- Melessia J.
---
August
After a couple of car accidents, years of being in pan and countless doctor visits, I had all but given up on living without pain again. Then a friend told me to go see Dr. Carr, but at the time I had found out that I was a couple month's pregnant, so i thought "so much for that." Boy, was I ever wrong, Dr. Carr told me that his wife had been adjusted regularly throughout her pregnancy as well as other women practice members, and that it was perfectly safe and that it would in face make my pregnancy easier. To this day, I don't know what I would have done without Dr. Carr or his wife Michelle. They were able to get me in anytime when I was hurting, and answered lord knows how many questions ranging from chiropractic care to general new mommy questions about how I was feeling. Then, once our son was born, we made the decision that Hayden would see Dr. Carr from birth and we have no regrets as he is happy, healthy and going strong. I had been trying to convince my husband to go see Dr. Carr since the start of my care, seeing as he was the one to pop his neck constantly, but he would come up with every excuse not to go. After months of me driving him crazy about going, he finally gave in and now he wouldn't miss an appointment if you paid him too, and has even gone as far to say "I can help move that, cause I got dominated today!" We are a healthier and happier family, and for that we will be forever grateful to Dr. Carr, Michelle, and the rest of the Prime Health Family. Thank you just doesn't seem like enough, because you are such an amazing addition to our family!
Dani Z.
---
June
I've been seeing Dr. Carr for a couple of years now on a regular basis. I always know I can count on him to put me back together again after i've had a rough soccer game. He always goes above and beyond to keep me healthy in life and ready for my next soccer game. I know that I can always count on him and michelle. Recently, my High School soccer team finished our season as State Champions- Go Marquette. Dr. Carr played a huge role in my successful season. Thank you!
Haley H.
---
May
My husband Brody started seeing Dr. Carr almost two years ago. Brody ruptured a disk in his neck and needed treatment to stop the agonizing pain. He didn't want to have surgery due to taking blood thinner, and he didn't want to depend on pain pills, so he started seeing a chiropractor. Dr. Carr started decompression on is neck and adjusting him, and it has worked wonders! Brody is hardly ever in pain anymore, and we're so thankful for Dr. Carr dominating him! Once I started going to the chiropractor with Brody, Dr. Carr made me get adjusted. I was terrified because just watching Brody get adjusted hurt me. Hearing the pops and everything scared me to death!haha I was brave and gave in, and I am so happy I did. I'm sway back so my lower back hurts often. Brody and I both get adjusted once a week, and neither of us hardly ever hurt anymore. It's so nice to know that Dr. Carr is there for us to keep us out of pain. He and Michelle are so easy to talk to while we're in the office. They've become our friends and Brody and I are so grateful for meeting them!
Mallory H.
---
April
Chiropractic care changed our lives! When I began my treatments with Dr. Carr I was having extreme debilitating migraine headaches and the constant frustration of allergies. I was unable to perform the daily functions of life at least two or three days of week due to the migraines and allergies. I went to traditional doctors over and over, I tried a mass of different medication for both allergies and headaches, and nothing seemed to help. I currently have not had any extreme migraines since the day I began treatments, and my allergy issues have drastically decreased to the point I am no longer on any medication. Chiropractic care also helped me through my pregnancy. Not only did it relieve the daily aches and pains you may have while being pregnant, but I also feel it prepared my body for labor. I've had such positive results from seeing Dr. Carr my husband made the decision to start treatments, and we also decided to have our five month old daughter treated. Morgan had colic and seemed to have a very weak immune system. When she began daycare at three months of age, she was sick for approximately four whole weeks. We took her to the doctor, she was given antibiotics and would catch a different illness almost immediately. Since she has begun her adjustments with Dr. Carr at the end of February 2011, Morgan has been illness free. She is a completely different baby, she's happy and healthy. The best decision we have made is to begin our Chiropractic treatments for ourselves and our baby. We are no happier and healthier individuals!
Danielle C.
---
February
I began coming to Prime Chiropractic in August 2010. I had a lot of back and neck pain, and also was experiencing circulation problems in my feet and hands. I was surprised with the high level of technology used when I had my initial assessment. Dr. Carr was able to show me where my range was in comparison to a healthy person. Using his plan of action, I have seen tremendous gains in my health and also now have significantly less back discomfort. I also have been able to take advantage of the personal training option offered through Prime Chiropractic. This has been very successful for me also. Since starting my workouts I have lost approximately 20 pounds and am headed in the right direction of my goal. Dr. Carr and the staff are really cool and make you feel like family. I am extremely satisfied and happy I made the choice to get well.
Ken E.
---
January
I had an auto accident in 2006 which resulted in some severe back pain, and then in 2007 I suffered from multiple health issues and two surgeries. After complaining about my body always hurting a friend told me about Dr. Carr and Prime Health Wellness Center, gave me his card, and suggested that I give them a call. A couple of months passed by and the pain in my lower back seemed to be getting worse, and I was tired of taking pills to ease the pain only for it to come right back. At this point I had enough so I went on-line and requested an appointment to see Dr. Carr. In my initial meeting with Dr. Carr he discussed with me how my back being out of alignment could put pressure on nerves that could affect my extremities and other organs function, which to me explained why I was experiencing some of the pain that I had. Dr. Carr was very patient, and not only listened to what I had to say about my back, but about my other health issues as well. That totally impressed me! My back pain is now gone! Dr. Carr and his wife Michelle are such a beautiful and caring couple, and I am so glad that I was referred to them. I can't wait for Michelle to start her Zumba classes. My goal for 2011 is to get fit and to stay pain free!
Joanna W.
---
December
My name is Haley Fisher. I am 29 years old and my children and I have been seeing Dr. Carr for about a year now. After having 3 children, my body was in a painful state. Since seeing Dr. Carr, I feel better and am almost pain free. My children have been adjusted weekly as well. This has shown us a reduced need for breathing treatments and better sleep. This experience has proved to be an asset to our family, and has taken us closer to overall health and wellness. We owe Dr. Carr and his staff a big thank you for what they have done for our family.
Haley F.
---
November
Hi there! I started going to Prime Chiropractic in the spring of 2010 after encouragement from one of my best friends when I was in pain from herniated discs and sciatica that was caused by a car accident in 1994. I did not want to be going from doctor to doctor where I would be prescribed muscle relaxants so I would just continue to suffer from the pain for weeks. I am a stay at home mom with 3 kids and being in a constant medicated state is not possible for me. I called the office and had my first appointment shortly afterwards. When I walked into the office - it had the really laid back vibe, not like what you would expect from a doctor's office. I was pretty unsure about everything, but Dr. Carr explained what he would do and try to get the situation under control. Within a couple of weeks he did! I noticed I was sleeping much better and the pains weren't as severe as they were in the beginning. The flare ups are coming up now at longer intervals of times rather than constantly having them every week. Also, I deal with headaches on a regular basis and when I go into for an adjustment - my headache is gone within the hour. Dr. Carr and his wife, Michelle are really down to earth people and just very wonderful people! It definitely has been a positive experience and I am really thankful for that.
Jennifer B.
---
October
I am a 48 year old automotive technician for a local automotive repair facility, and this is my story of a very good repair and continual maintenance of my body, approximately 2 years ago I had developed a bad pain in my elbow I believe to be called tennis elbow. After speaking with my regular doctor he advised me of some specific exercises to help relieve the pain, and after a long period of time and quite a few ibuprofen the pain finally subsided. Approximately a year and a half ago it came back with a vengeance at the bottom of my elbow, and I was losing the use of my right arm and hand with any kind of stress applied to it. With the thought of probably needing a lot of advanced imaging and possibly surgery, I did not believe this was a viable option for me because loss of money from missing work was not an option. Some people I work with, and some relatives also mentioned that I try Dr. Carr at Prime Health Chiropractic. I gave Dr. Carr a try, and it was the best decision I have made in a long time. After a very thorough evaluation of my problem, Dr. Carr started a program to correct my problem, and repair my bad posture problem which all seemed to be linked together. Within six weeks my elbow pain was gone. I could really start feeling the effects of having a better posture, and I can proudly say a year and a half later I am feeling better, have way more stamina and strength with the rigors of work every day. Nothing like being able to give you back about ten plus years of your life! I really enjoy seeing Dr. CArr and his wife Michelle. They are so professional and energetic at the work they do. Prime Health Chiropractic is my A choice for chiropractic care for my self and yes my family (wife and daughter) also receives care at the office. Thanks again to the both of you for the work you do in helping people in the community, it is very much appreciated.
David C.
---
August
I could never imagine myself being restricted from doing certain activities, let alone having severe back pain. All my life I have stayed active, I could not keep myself still. By the time I was a senior in high school, I had already been in six different sports. Within the year following my graduation my back pain started to occur. I do a lot of weight training in college, which is very explosive and hard on the body. It got to a point where I had to completely change my routine. I could no longer take the pain that would occur during specific exercises. At night I was waking up due to the back pain. Being a fulltime college student and loosing sleep at night is not a good combination! On the weekends I am a waitress, and soon enough I didn't even want to be on my feet at all. My family member who is a patient of Prime Health Chiropractic told me about Dr. Carr, and how he had changed his life for the better. I took a chance, and now I am 100% back pain free. It only took what felt like a couple of weeks to be back to normal. Now I do not restrict myself from training to full potential, I can sleep at night and don't have to worry about being woken up in pain, and I can work as a waitress reassured I won't have to sit down in the first half-hour. Than you Prime Health Chiropractic for changing my life and giving it back to me!
Jessica R.
---
July
After having my second child in a two year time frame I was starting to get used to the aches and pains of what I then referred to as my new body. Little did I know it did not have to be that way! I was referred to Prime Health Chiropractic by a friend who thought they may help. The excitement and fear of the unknown is what I was facing as I debated making an appointment. Knowing my hesitance had Michelle sent me an email to see if I wanted to schedule and appointment. The office experience was wonderful. During the first visit both Dr. Carr and Michelle made me feel right at home. But the best was yet to come. Over the next few month my aches and pains began to decrease, and are now almost non-existent. I was also able to utilize other services in the office like the Personal Trainer Mike Lefler. With his assistance not only do my clothes fit better, but I am able to enjoy running around with my kids without dying! I was even able to finish my first 5k, a feat in itself! The physical changes my body has experienced over the past few months have been nothing short of phenomenal. I actually look forward to every visit, and cannot thank my new friends enough.
Jennelle M.
---
June
<
As a result of several injuries, which never fully healed, or didn't heal properly, I began to experience on-going pain. Over time my range of motion decreased, overall well being and happiness seemed to be a thing of the past; and chronic pain became my constant companion.
I'd been to another chiropractor, with limited success. I believe partially because I didn't have a clear understanding of his philosophy, treatment plan or my own fear. Several colleagues said they were seeing Dr. Carr and was making progress. I remained skeptical, but I continued to observe their progress. When I saw how well they were doing and how terrible I was feeling, at the very least, I HAD to meet him and see for myself.
I started coming in December 2010. I never received a "hard sell", nor told my pain was not as bad as I thought it was.
Dr. Carr took a very holistic approach with my case and together we discussed a plan. Previous to my visit, my pain was a 12 on a scale of 1 to 10. My range of motion was extremely limited and I didn't want him to touch me. After coming several nights a week, my pain is ZERO! My range of motion has increased and it's great to feel like my true, happy self again!
Thank you Dr. Carr, Michelle and Prime Health Chiropractic Family and Wellness Center! I will be forever grateful!
Joan F.
---
May
Dr. Carr has drastically changed my health-both physically and mentally. I came in after many months of pain and several failed attempts with other types of medical care. Within weeks I felt stronger, healthier, and most of all in significantly less pain. Dr. Carr and the staff of Prime Chiropractic have made a huge impact in my quality of life and I am happy to make Chiropractic care a regular part of it!
Emily H.
---
April
About a year ago I injured my lower back and spent every single day after that in pain. I couldn't stand for long periods of time, my range of motion was limited and even walking short distances was a chore. After several months of this a friend told me about Dr. Carr and Prime Health Wellness Center. I had been to a chiropractor before and didn't feel the treatment I received benefited my condition at all, so I was skeptical.

Upon meeting Dr. Carr I could tell right away that this would not be like my initial experience. Dr. Carr took the time to discuss issue with my back as well as other health concerns I had. He explained the benefits of spinal manipulation and how misalignment can cause pressure on nerves that can influence negative organ system function. He designed a plan for me, which included sessions with the in house personal trainer Mike Lefler. The instruction that I've received on proper diet and exercise has been invaluable.

Since becoming a patient at Prime Health in November 2009, my back pain is thing of the past, I've lost two pants sizes, and my blood pressure is at an all time low. Some days I have more energy than I know what to do with! I am very grateful to the staff at Prime Health for their dedication and professionalism. My treatment has been a life enriching experience and I love living the wellness lifestyle!
Jeffrey T.
---
March
I have been to several chiropractors before. I never really knew the meaning behind getting my back "popped" until my first visit to Prime Health in September 2009. Dr. Carr thoroughly explained how realigning me would help alleviate my symptoms. One of the main problems I have are allergies. I'm not going to tell you that I've been cured but he has tamed them tremendously. I used to have the worst sinus headaches and they would go on for months. Since I have been with Dr. Carr they have gone away. I look forward to my visits. I love the heartwarming welcome that I get every time I step into the office. I like knowing that I can get adjusted and visit my fitness trainer all at once. Dr. Carr may dominate, but I have to also take the time to recognize Michelle, Mike and Kay. You all are wonderful and I thank you from the bottom of my spine!
Christina M.
---
February
I have suffered for years with a lot of health issues including herniated discs in my upper and lower back. Last year I really blew out my lower discs and I was going to pain management. The doctor there was going to give me shots in my spine, and I had a bad vibe from the physician and the whole ordeal. My mom had gone to Dr. Carr and Kept telling me, "you know you need to give Dr. Carr a try." I was hurting worse than usual one day and decided to give him a call, and I am glad I did. I was so scared of what was going to happen. Dr. Carr explained everything he was going to do and really put me at ease. I still have a lot of health problems that will never go away. I just love Dr. Carr and Michelle, they make you feel like family from the moment you walk in to their office.
Vicky H.
---
My wife was going to start coming to Dr. Carr, and I thought I need to go also, so we both started going. Dr. Carr has helped me so much with my back, and neck pains that I have cut back on taking pain medications. I also like the fact that Dr. Carr has opened up to other healthcare like physical training and massage therapy. I totally agree with my wife that Dr. Carr and Michelle make you feel like family.
Mark H.
---
January
Oh where to even begin. Lets begin with the fact that I used to be scared to death of chiropractors. I did not like them and didn't want anybody to touch my back. I always feared I would end up hurt or paralyzed haha. That all changed the first day my mom had convinced me to walk into Dr.Carr's office. I had sprained my ankle and was getting the run around by my workman comp doctors, then my mom told me he would take a look at it. He said he wouldn't adjust me he wouldn't touch me he would just look at it. I was obviously freaked out because I KNEW he would want to adjust me. I was desperate and went anyway. Thank God I did!!!! Not only did I have a sprained ankle but I also had existing back problems that I had been taking pain medication for. That all started when I was 15. I would take up to 6 Vicodin a day depending on how bad I hurt. I did this for 6 almost 7 years!! When I finally grew the courage to let him adjust me I couldn't believe that I was
so scared of this guy!! Here I am 5 or so months down the road and I'm free of pain medicine!! I have hardly any lower back pain my foot is feeling 100 times better than before!! OH! and did I mention NO MORE PAIN MEDS!!! The Carr's have been so wonderful. I love them with all my heart. I felt like a part of the family right when I walked through the door. I have never had an experience like that in a chiropractors office in my life. They care, they want you to feel better and I love them for that!!! I'm not just another patient to them! Thank you sooo much for all you two have done for me!!! I love you guys!
Whitney S.
---
December
After months of living with a sore hip & back pain, I broke down went to a Chiropractor. The most wonderful thing happened. Not only did my back & hip hurt less, but after the first month, Dr. Carr eliminated my migraines! I had been so use to being told to just get a less stressful job, it never occurred to me to go to a Chiropractor for migraines. I have been migraine free for 5 months now. I have also been able to get back to running since the hip & back pain has subsided. After I benefited so much from Dr. Carr's treatment, my son and husband are now patients as well. We are very lucky to have found a local Dr. that listens, treats & cares for patients in a family atmosphere. Thank you for those weekly miracle adjustments!
Jen W.

---
"Happiness connects you psychological and physical wellness"

That statement is what defines Dr. Carr as an extrordinary doctor as well as a human being because he cares about both! How many times have we sat in a waiting for hours for an appointment with a doctor who was a rushed, overbooked specialist who made us feel worse than we did when we arrived? Most of us have and therefore we know it never makes you feel any better and usually makes you aggravated on top of sick! I have a daughter that suffers from shoulder and back pain terribly and we have taken her to multiple doctors and therapists. Until we met Dr. Carr she never had any relief and usually felt like they treated her like she was silly and surely wasn't in that much pain. As parents we had basically given up on doctors in regards to her shoulder or back. Time went by and she joined a swim team which was a wonderful thing expect that it aggravated her shoulder again. She loved the happy, confident people but with the shoulder getting worse we thought she was going to have to "throw in the towel". Thats when we met Dr. Carr. Dr. Carr took my daughter in and listenened to her complaints and suggested a plan of treatment. His attitude as well as his treatment had her back in tip-top-shape and he wished her good luck. Well at the first meet of the season she did major damage to her lower back and again we turned to Dr. Carr in hope that her swim career wasn't over. Fortunatly Dr. Carr and his "contagious happiness" kept her going when the pain was unbearable! She went to see him three times a week and though at times the pain felt like it would last forever her mood was always better after leaving his office. As I sat in his office on thes visits I often thought that the "psychologial wellness" he was giving her is what helped her finally achieve the "physical wellness" to the point that she is now. I am happy to report that at her last swim meet she was not only at her fastest but also her happiest and most confident. She still sees Dr. Carr a couple times a week and I thank him for many reasons but mostly for passing on his "psychological wellness" to a young girl when she needed it most. His happiness has made our world a better place as well as his "awesomeness" as a chiropractor! I thought Thanksgiving was a good time to let Dr. Carr and his office staff know they are at the top of my "thankful" list this year!!!

Tiffiny A. mother of Bailey A.
---
November
First I would like to thank Dr. Carr and Michelle for everything they have done for me and my boys. I started going to see Dr. Carr because I was told I was in the first stages of carpal tunnel syndrome. He explained to me how the nerves run from your neck to your wrist and that was causing me my pain and cramping in my forearm. My appointments were twice a week, the first appointment Michelle would use the electricity on my forearm and massage my arm then I would be adjusted. My second appointment of the week I would only get adjusted. I was unable to open cans with a can opener or peel potatoes without my arm cramping up. Now, after seeing Dr. Carr and Michelle, I can do these things again. While I was in the office they explained the benefits to me of kids being adjusted by a Chiropractor. My two oldest sons have been going to him once a week for about 5 months and they have not been sick at all. My boys love going to see Dr. Carr. He is very good with them and talks to them like they matter. My 3 year old son is very shy and just recently he has been getting up on the table and w Dr. Carr adjust him. Dr. Carr and Michelle are two of the best people in the world. They care about everyone they meet without it being just work. They both have very big hearts and I am very glad they are friends of mine. They care a lot about me and my boys. Once again, THANKS FOR ALL YOU DO FOR ME AND MY BOYS!!!!!
Lanna S.
---
September
My eyes are truly opened to how Chiropractic can help out everyone in their daily life. I have been going to Dr. Carr's office since last year, and he has taught me a lot when it comes to the health of my kids and I. I injured my back by falling down my steps at the house when it was icy out, I thought I could just take the pain and use pain medicine each day. I spoke to Dr. Carr and explained how my back felt he said to come see him and let him run some tests and start adjusting me. I did, and I am so very glad that I did. I can tell a complete change and difference in me each time I leave there. Also, he has not just helped me he has also helped my children Alexis (6 years old) and AJ (4 years old). Alexis has always had troubles with her ears and had already had a set of tubes when she was 2, I took her back after complaints about her ears and once again they said she would need more tubes. This time I was looking for other alternatives for her instead of the quick fix for now, tubes are good now but later in life can cause problems with scarring in the ear, so I decided to have her start seeing Dr. Carr as well. To this day her ears have been much better and no signs of infection or her complaining that her ears are hurting her. AJ always had runny noses and allergy problems, it was at the point each season would come and so would runny noses, sneezing, coughing (from the drainage) so once again I decided he should see Dr. Carr as well. Now he has very few, if any, runny noses and allergy problems. Both my kids love going and can't wait to go again! I want to say thank you so much for helping my family and I out, all of our lives have changed, I am happy to go back knowing I am allowing my kids and I to have a better life with Chiropractic being a part of it.
Thanks for everything
Grace M.
---
August
April 21, 2009 was the first time I met Dr. Carr and from the moment I walked in, I felt at home. I had never been to a chiropractor before and was really scared. Dr. Carr explained everything that he was going to do and the benefits of Chiropractic care. On April 27, 2009 I had my first adjustment. I was scared but as soon as Dr. Carr came into the room, he made me feel at ease. This office was recommended to me by a dear friend and I am very grateful. Dr. Carr and his wonderful wife MIchelle make you feel like you are family when you are there. If I could, I would go to everyone in the entire world and give them my testimonial about Chiropractic care and Dr. Carr. Thank you Dr. Carr and Michelle for showing me the wonderful benefits and improving my life 100%.
April S.
---
July
I used to go to the Chiropractor when I was in pain, but Dr. Carr has taught me that there is more to Chiropractic care than just pain relief. He has shown me that it is more about total wellness and how the effects are far greater than just getting rid of pain. I truly understand the purpose and the dedication it takes to achieve the lasting results by coming to the chiropractor.
Deaneal M.
---
June
For the last five years I have spent everyday at work in pain. I spend ten hours a day on my feet, the last half of my day with very intense leg pains. After two weeks of treatment with Dr. Carr, the pain began to go away. After six weeks of treatment I have been pain free! In addition to no pain, I feel rejuvenated and younger. I thought I would have to live with this forever, but Dr. Carr has added years to my career. I feel great, have more energy and am ready to attack bigger challenges thanks to Dr. Carr!
Ken J.
---
May
When I started to coming Dr. Carr's office, I didn't realize how much my living with discomfort was affecting my life. It was something that I learned to deal with and just kept going. I have more energy, I do not get headaches any more, and I am not sick all the time. My friends and family have also noticed the change. After I began to see the positive change it made in my life, I started bringing my girls to be adjusted also. They feel better and have more energy also! This has been a wonderful and positive change in my family.
Kim A.
---
April
I was rear ended by a semi-truck when I was 19. The accident caused what I believed to be minor neck pain that would go away in time. However, over the years I have developed chronic neck pain, back pain and hip pain, pinched my sciatic nerve three times, and discovered that a disc in my neck is ruptured. After years of going to a General Practitioner and being prescribed pain pills, my pain continued to increase. I was then told that I would require cortisone shots in my neck and lower back along with a daily regiment of pain pills. Then when the shots and pills were no longer effective I would need to have neck surgery. There was no guarantee that I would be pain free. On a chance meeting with Dr. Carr he convinced me to give his Chiropractic Clinic a chance. At first I was skeptical and sacred that additional work would cause more pain and problems. Dr. Carr performed a series of tests on my back using the insight Subluxation Station. I had one of the lowest overall scores he had ever performed proving the poor health of my neck and back. We then discusses treatment that would fit my needs to become healthier and pill free. After one month of treatment I am pleased that the amount of pain and discomfort is greatly reduced along with my dependency of pain pills. Not only has Dr. Carr's treatment greatly improved my neck and back, it has also been beneficial to my overall health and well being. I feel more energetic and am able to do the things I enjoy. Dr. Andrew Carr is a wonderful doctor and person, and he has become a great friend. I am very thankful for all he has done for my family and me. I am grateful that Dr. Carr convinced me to give him and Chiropractic a chance.
Candace B.
---
March
Thank you for the help in healing myself. When I first came in to your office, I was taking pain pills on a Daily Basis for back, neck, and shoulder pain. With your help, I no longer need pills to get through the day. The pain is practically gone from my life. You and your staff are great, kind, and polite!
Beth R.
---

We value your feedback.
If you are a satisfied client, please feel free to complete the following Client Experience Questionnaire.