Does your company suffer from Health Care Costits?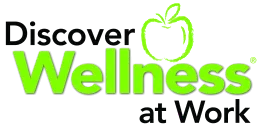 Health Care Costitis (HCC) def. Inflammation of health care costs causing chronic severe financial distress.
Progressive condition.
Cause: More than 70% of health care dollars spent treating preventable lifestyle-related chronic conditions.

Prognosis: Excellent, when treated early and rapidly. Very poor when left undetected and not treated properly.
If you believe you may be suffering from HCC, you should speak to us immediately. Help is available!
---
Would you like:

to reduce your health care costs?
a happier, healthier, more productive work force?
to attract and retain your top talent?
---
Enjoy our inspiring 10 seminar series including:

The Ultimate Solution to America's Health Care Crisis
The Obesity Epidemic - Why Sitting Fat Doesn't Work
Healthy Lifestyle Habits - What You Do (or Don't Do) That Can Change Your Life
The 7 Lifestyle Conditions Creating America's #1 Crisis
Healthy Thinking - Don't Let Stress Make Your Life A Mess
Why Pain Hurts and What To Do About It (Chronic Pain)
The Best Kept Secret In Today's Health Care (Alignment)
Medicines or Drugs - Are They Saving You or Killing You?
Wellness Essentials - What The Experts Think and Do
How Staying Healthy Can Make You Rich
Seminars are based on the National Bestseller
---

Ask us how we can customize a cost-saving wellness program for you?
Contact us at 618-254-1100 or
Email Us
.