Are you ready to get in shape?
Our professional wellness coaches can and will help you reach your goals, FREE...
Ask Dr. Carr how you can get fit at no additional charge.
Here's how our proven effective programs work:
WellFit Tutorial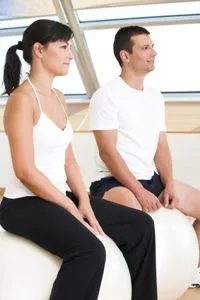 The WellFit Tutorial is a 7-module resource that will help exercisers of all levels to kick start their fitness routine.
Topics include overcoming barriers, creating an exercise schedule, and taking your fitness to the next level.
The tutorial includes tools for participants to track their progress and includes a 2-month exercise plan as well as numerous descriptions and photos of exercises to do at home.
WellWalk Program

WellWalk is a 12-module walking program that will help participants find more ways to be more active and increase their daily step count. Online tools include a step count tracker, step count/distance converter, and a steps count/activity converter. All participants receive a free pedometer once they complete the first module of the program. There are weekly assignments at the conclusion of each session.